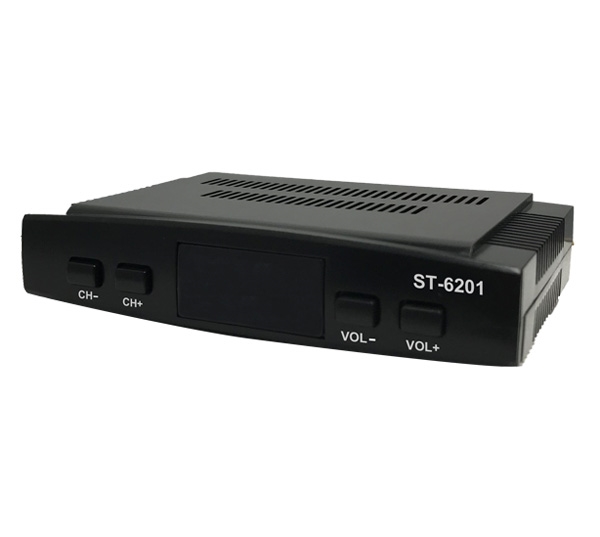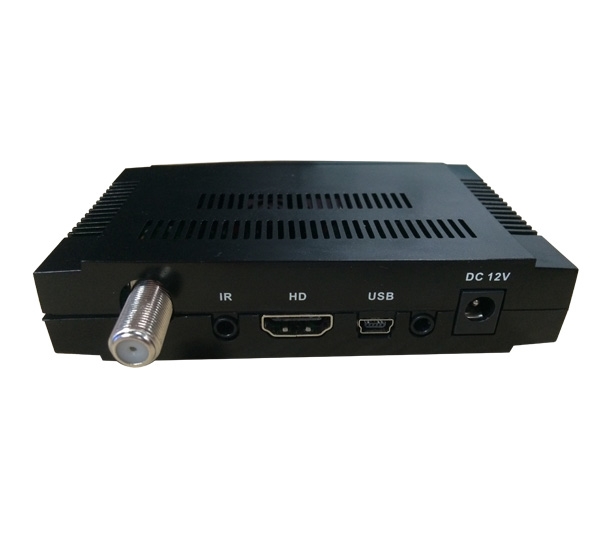 ST-6201
تم تطوير جهاز الاستقبال DVB-T لتهيئة الإشارة الرقمية الأرضية.يتم تطبيقه بشكل أساسي في أعمال الترفيه والتسلية المنزلية والتحكم في المراقبة ولافتات العرض الرقمية في الفندق والمحلات وغيرها. وهو يدمج إلغاء تشفير MPEG-4 AVC/H.264 لتحويل الإشارة الأرضية إلى خرج HD.
طلب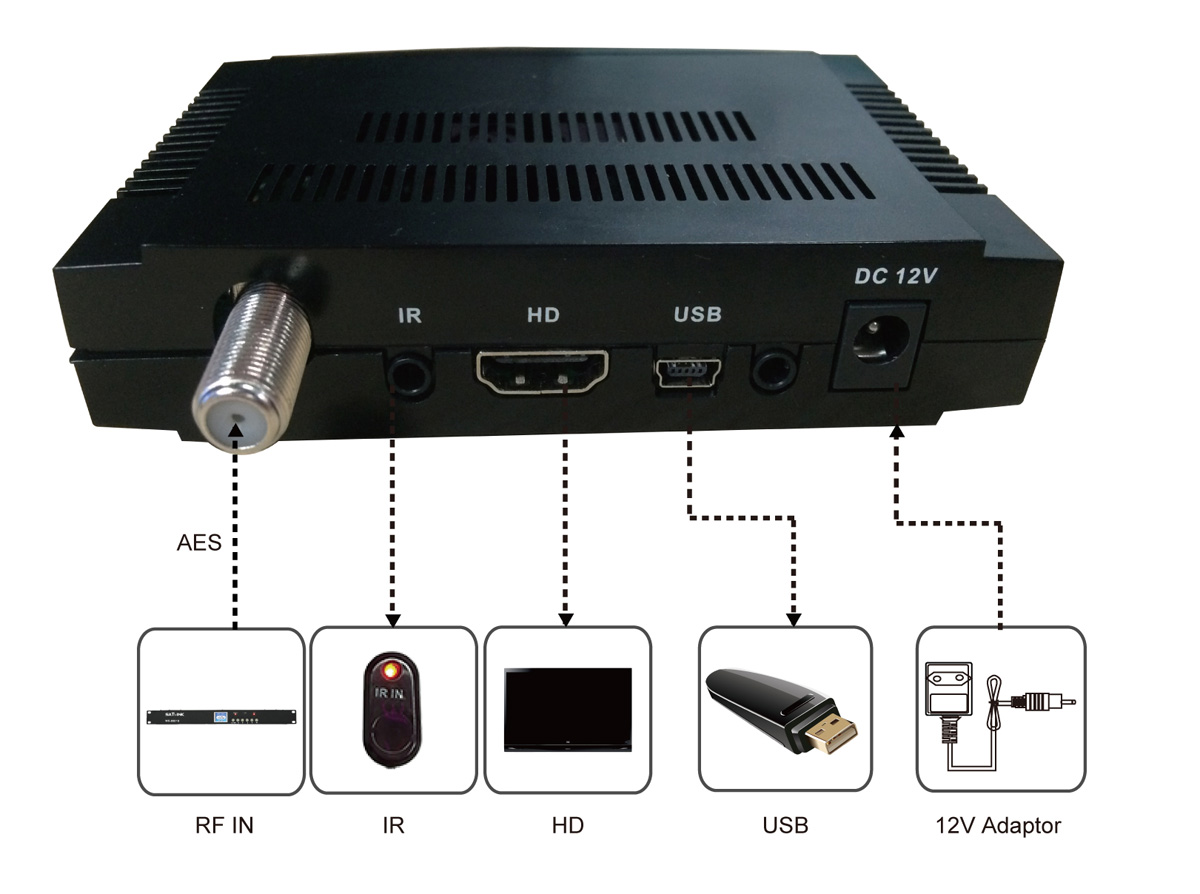 ● يدعم استقبال إشارة DVB-T
● يدعم المسح التلقائي واليدوي
● يدعم خرج HD
● يدعم تشفير AES
● تحديث البرنامج عبر منفذ USB الصغي
TRANSMISSION STANDARDS
DVB-T, MPEG-4,H.264
DVB-T INPUT/DEMODULATION
Connector Type
Female Type
Input Frequency
100~860MHz
Signal Input Level
-79.5dBm (MAX)
Demodulation Type
QPSK,16QAM,64QAM
HDMI output connecter
Format
HDMI 1.3a
AUDIO/VIDEO PROCESSING
Video decompression
MPEG-2 [email protected], MPEG-1 Decoding,MPEG-4 [email protected] HD resolution,H.264 MP&[email protected],HW JPEG decoding
Resolving rate
PAL-25 [email protected]*576,NTSC-30 [email protected]*480
Signal compatibility
Support conversion for different video formats
Video Format
4:3,16:9,By Pan & Scan and Letter Box conversion
Audio Decompression
MPEG-1 Layer I/II, MPEG-2 Layer I/II
Audio Output Mode
Stereo, Mono,R/L
DATA SERVICE PORT
Connector
mini USB
Data Protocol
USB2.0 interface
File Management System
NTFS,FAT32
File Format
wma,mp3,mp4,avi,jpg,jpeg,bmp,img
POWER SUPPLY
Adapter
OUTPUT :DC12V/1.0A, INTUPT :100-240VAC 50/60Hz(Will be subject to actual configuration)
Power Consumption
Max. 10W
PHYSICAL CHARACERSTICS
Size (W x D x H)
13x8.5 x2(cm³)
Net Weight
0.25kg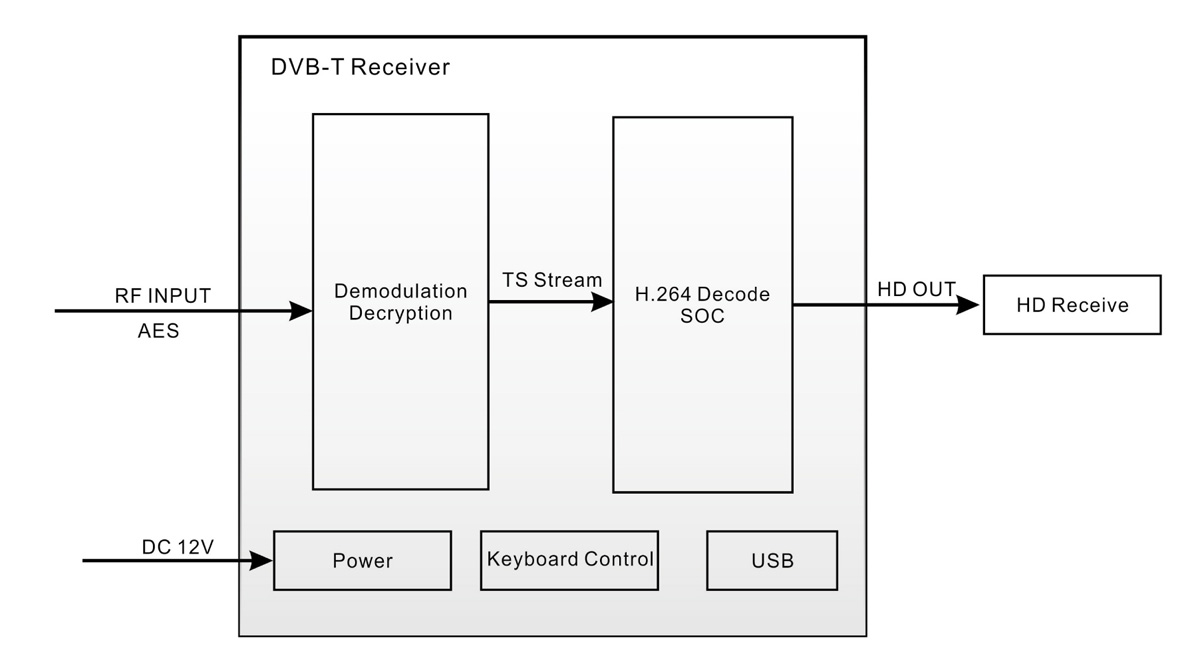 إذا كنت مهتمًا بهذه المنتجات ، فيرجى ترك الموظفين المعنيين سيتواصلون معك سريعًا.
Copyright © 2019-2022 Fujian Satlink Electronics Co.,Ltd All Rights Reserved. Technical Support:Chinakewei.net